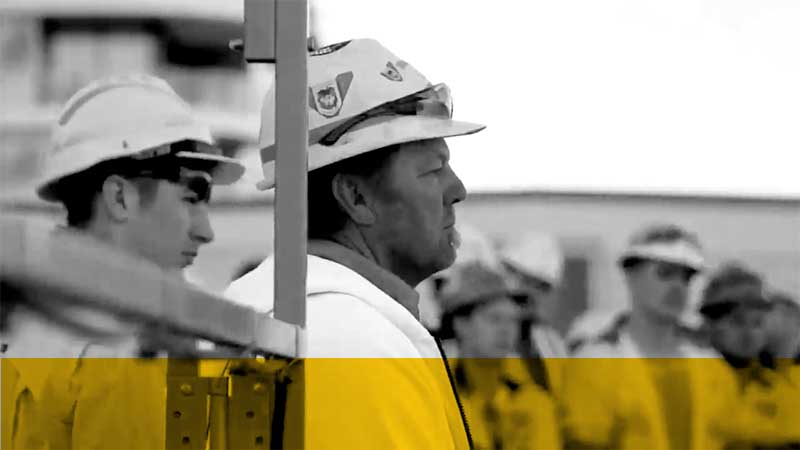 A typical Toolbox Talk session involves a brief introduction to drug and alcohol workplace issues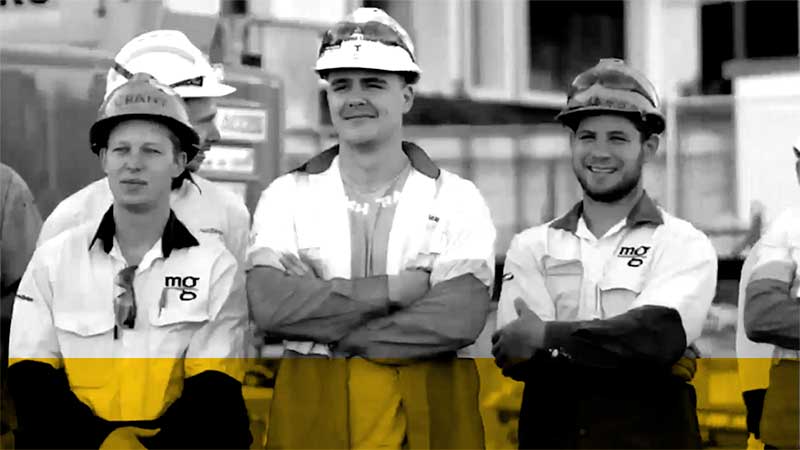 The Workplace Impairment Training helps staff recognise impairment issues and how to deal with them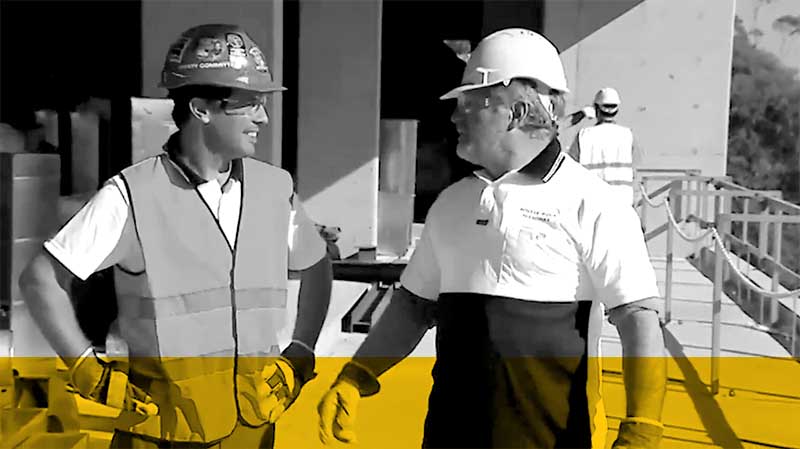 Our role in the building & construction industry
The Building Trades Group Drug and Alcohol Program has over 25 years' experience in providing alcohol and other drug and impairment awareness training in the building and construction industry. We are committed to continuing to raise awareness around the issues of impairment and deliver practical solutions for workers and employers.
It's never been more important, as recent changes in code requirements around random drug testing on job sites mean that if, as an employer, you're tendering for Commonwealth Government work, you must provide random drug testing throughout your organisation to be code compliant.
This has meant a rapid need for policies, processes, management training, and worker education on-site. In addition, there needs to be help available for workers who test positive or are in need of support. The Building Trades Group Drug and Alcohol Program has stepped up
.
THE PROGRAM
We have created a training and communications program, in close consultation with workers, unions and employers, which clarifies the testing processes and legislation, while creating a conversation on site so the works can make an informed decision about their own safely and impairment.
The ideal outcome is a safe workplace and The Building Trades Group is giving workers and employers the tools to deliver this. We also offer a pathway for counselling and rehabilitation in partnership with Foundation House for the workers who want help.
The program includes policies and procedures, a set of training programs (from management to workers) and marketing and communications tools to support awareness of the training, policies and pathways.
THE PROBLEM
Many people in the building and construction industry acknowledge that alcohol has been part of the industry's culture for many years. These claims that high levels of alcohol and other drug consumption occurs in the industry is supported by research, data and most stakeholders.
These high levels of consumption, coupled with the fact that the building and construction industry is the second most dangerous industry in Australia, creates a set of very real personal and industrial risks in the workplace.
THE INDUSTRY & IT'S WORKERS
The building and construction industry is a diverse set of workplaces that brings together a unique collection of characters and lifestyles. It is a predominantly male environment where drinking forms a major part of its camaraderie dynamic, and alcohol is used as a reward for, and means of celebrating, a job well done.
The industry also has a lot of young, inexperienced and easily influenced workers who earn extremely good money and are presented with a vast array of ways to spend it. These young workers are often victims of peer pressure which can be dangerously negative, often encouraging reckless behaviour in regard to alcohol, drugs and other lifestyle choices.
THE PROGRAM DEVELOPMENT AND BACKGROUND
In 1989 Patricia Carr, the Workers Compensation Officer for the CFMEU, was concerned that the abuse of alcohol and other drugs in the building industry was leading to accidents and an unsafe workplace and these risks weren't being confronted.
In response, Pat established the Building Trades Group of Unions (The Building Trades Group) Drug and Alcohol Committee and invited building workers to become involved in its activities. The Committee met regularly with building workers on construction sites and after much discussion, drafting and redrafting, a program and workplace policy for the building and construction industry was developed.
The Program policy was then taken to mass meetings of workers where it was endorsed unanimously and then to The Building Trades Group where it was endorsed and became Building Trades Group Policy. 21 years since its inception, the program, is now being implemented nationally, achieving a high level of acceptance and becoming institutionalised within the industry. It is now a standard inclusion in all Enterprise Bargain Agreements negotiated in NSW.
THE PROGRAM AIM
The aim of the Program is to improve safety on building sites. This is achieved by:
1. Raising awareness of safety and health issues related to the use of alcohol, other drugs and impairment.
2. Increasing workers' commitment to alcohol and drug safety, by having the policy endorsed on all sites.
3. Training for Safety Committee reps, Union reps and Foremen for fair, safe interventions when a worker needs help.
In summary, the key features of the Program are:
1. It has been developed by workers for workers, after close consultation and unanimous support from employees and employers.
2. It uses peer-education strategies, where fellow-workers (site safety committee or other nominated peers) undertake interventions.
3. It employs a harm reduction approach that, focusing on safety and the impact on all workers of unsafe impairments.
– If you choose to use alcohol and drugs, that's your business
– If you choose to do it in the workplace, it's our business
– If you want to stop drinking or using, maybe we can help
PROGRAM SUPPORT & RECOGNITION
The program is funded by a variety of organisations including WorkCover NSW, the NSW Department of Health, the Alcohol Education and Rehabilitation Foundation, and the construction industry itself through the fundraising initiatives of the Construction Industry Drug and Alcohol Foundation, a registered charity founded by the program in 1994.
The Program's achievements and recognition are not only restricted to its local boundaries, and in 2003 it was awarded the honour of being chosen by the United Nations as one of 15 demonstration projects to be promoted internationally to practitioners and policy makers as a best practice model..